What will be the next chia seed? Goji berry? Kale? Wild Salmon? Spirulina? A truly new food is never branded a superfood. The next big superfood will be, as always, a rediscovered, rebranded, but historically healthy food that, with the help of new positioning, appears as if it has just been discovered in the depths of the rainforest. It will appear out of nowhere. A few influencers will rave about it. Then, in a matter of months, you will be drinking tea infused with it at Starbucks.
All this isn't to undermine the super-ness of the superfood. Far from it! The superfood needs super positioning because, let's face it, a lot of times these superfoods are not so super to eat. We still want to eat cleaner, or to appear as if we're eating cleaner, though. What if we could get in on the next superfood action ahead of the curve? What is there, beyond the kale, goji, and chia? Is there anything we can make our own?
Behold the tiger nut, a health food rebrand you can own. Be the first in your circle to sample, adopt, and evangelize the tiger nut. If you act now, you can ride the tiger nut curve, perhaps buy wholesale bags of tiger nuts to mark up and resell on ebay or Amazon.
Does the tiger nut have what it takes? While it's tough to guess if a food can make it as a super, a name like tiger suggests hype at the very least. Plus, there are so many reasons to consider the humble tiger nut…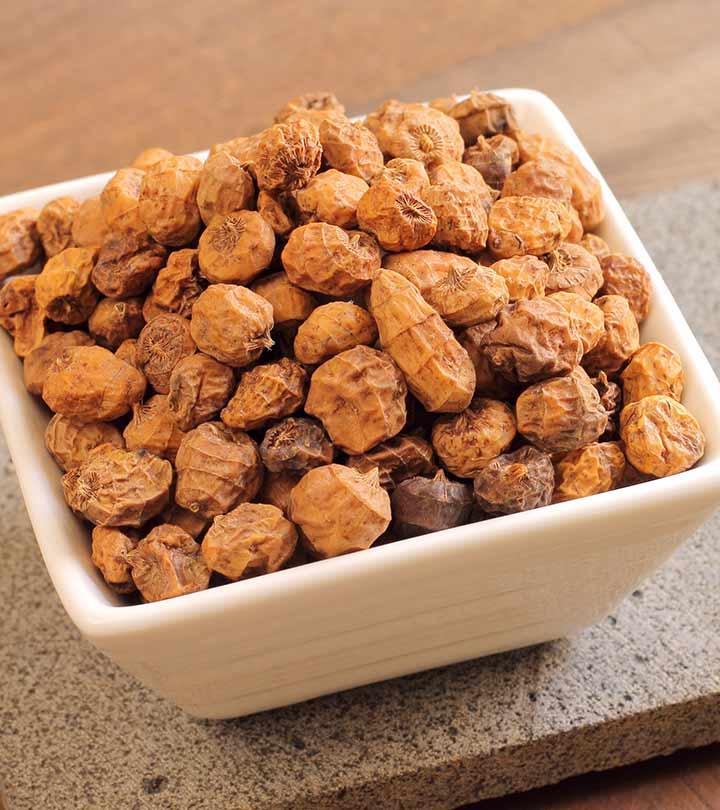 Tiger nuts are definitely not parts poached from baby tigers. Don't let the name scare you away. The tiger nut is not a nut, and not in anyway related to tigers. It is not part of an animal or meat, but is rather a root vegetable indigenous to parts of Africa and the Mediterranean region. People in these parts of the world have eaten tiger nuts for centuries and the root is in plentiful supply.
A tiger nut two-fer: gluten-free tiger nut flour. Throw a few cups of tiger nuts into a grinder, and now you've got the base of gluten and grain free bread. Tiger nut flour is vegan, Paleo-friendly and safe for people with nut allergies because – again – not really a nut, only named after a nut (along with an apex predator, the largest wild cat species on earth).
High in fiber, calcium, iron, magnesium, etc. Like all superfoods, tiger nuts have serious nutrition cred. Their array of crucial nutrients support the digestive system, help you feel full and support weight loss.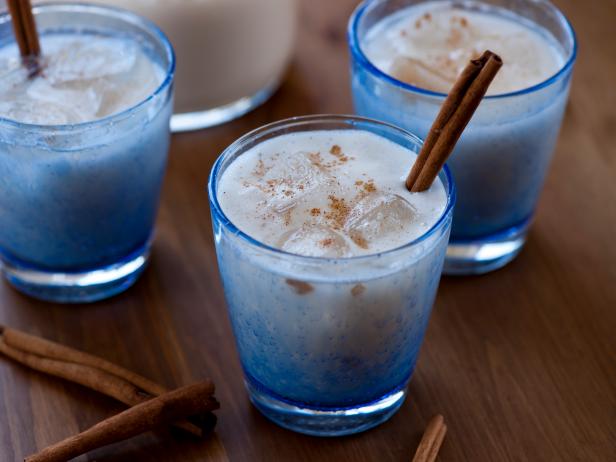 Tigernut ¡Horchata! Depending on where you're from, you may or may not know the joys of the delicious cinnamon-vanilla flavored Mexican/Latin American rice beverage known as horchata. Variations of horchata use almond milk as a base in lieu of rice, but it seems the original recipe of horchata may have included the tiger nut. Horchata is a sweetened, milk-like beverage that goes particularly well with spicy food.
I present to you only a handful of the merits of the tiger nut. Next stop, Dr. Oz.
read more
My neighbor is a hippie mamma. She bursts out wisdom tricks all the time, but what intrigues me most about her is that she never preaches them, she lives them. That is good marketing. And the best thing? She doesn't even know she's doing it.
Leeane is well into her fifties, but her skin is not. We often walk our dogs together and end up having lengthened conversations about life. And she's definitely one who lives her life fully. I could even say that she plays a role model figure in my life. I find her beautiful and I would even tell her that. Over time she has shared with me some advice that helped me improve my well being. Please stop, breathe and enjoy some of the advice that was bestowed upon me by my discerning next-door-neighbor.
Before you do anything, you need to embrace that the push to do something good for ourselves needs to come from within. The good thing is that for the following you don't need much or anything but a little nice thought. Plus the time to do it is always now. The all-consuming instantaneous society that surrounds our lives calls for counter poses. And righteously so, as we try to find balance in our poses (and in life), we have to fight through imbalance. Our skin is a reflection of how we feel and it manifests all the good and the bad from our lives. With this in mind, here are my tips on how I strive to keep centered.
1. Mindfully move around just to make your blood circulate.
It could be a split second of doing it (the mindful part – practice makes perfect) just to ground yourself, reconnect with self, and proceed with fresh inspiration.
2. Turn yourself upside down.
Fresh blood to your brain works wonders and not only makes you feel happier, it also makes you more alert and more receptive for new ideas. Maybe you need to solve a problem and you need to change the perspective on the problem. When I hit the wall or strike a writing block, I like to practice what I call 5 minutes to myself (sometimes I take more, but I feel no time is wasted if it's invested in yourself). Yoga offers many different inversion poses from where you can take inspiration. Plus getting creative with the poses can spark inspiration in itself. Inversion therapy is also known to alleviate ailing back pain.
3. Drink plenty of water.
Especially following up the previous tip of hanging out upside down. You need to stabilize the system, as well as you need to flush out the toxins that your body released during the workout phase. Our bodies consist of mainly fluid, the fresher it is, the better it will make you feel.
4. Find natural elements that will infuse the spring back to your skin.
For my dry skin, cacao butter works well. I know lots of my friends use coconut oil. In cases of emergency I would go for olive oil. I figured that the oils which form on your skin need to be replenished and not just stripped away. Most of the time I even prefer looking a little pale and tired (if that is the state I currently operate at), rather than applying products that I know don't serve my skin well in the long run.
5. Be grateful of what you have.
Could be as small as truly enjoying your coffee or reaching your fingertips to the ground in a sun salutation for the first time. Be proud that you are. Your skin will proudly show it off too.
6. Surround yourself with nice people that genuinely make you feel good.
Like my hippie mamma neighbor, she's definitely in my cool gang posse.
7. And be kind to others.
It rubs off in all the right ways.
read more